★ ★ ★ ★ ★
"I'm in my 60's and this product along with my exercise routine makes me feel younger and what I call the 2% club. I see men my age and yes I compare myself. I'm glad I made the decision to invest in the Rho Anti-Aging Bundle!"
- Sergio G. Verified Buyer
★ ★ ★ ★ ★
"I turned 50 this year and my body just wasn't performing the way it did in my 40's. A friend told me about this product so I gave it a shot and I am amazed... I had terrible arthritis in my knees and ankles and I am back to going on my daily runs and feeling myself again."
-Nancy J. Verified Buyer
Simple, Clean, Effective Ingredients
Combating The 3 Hallmarks Of Cellular Aging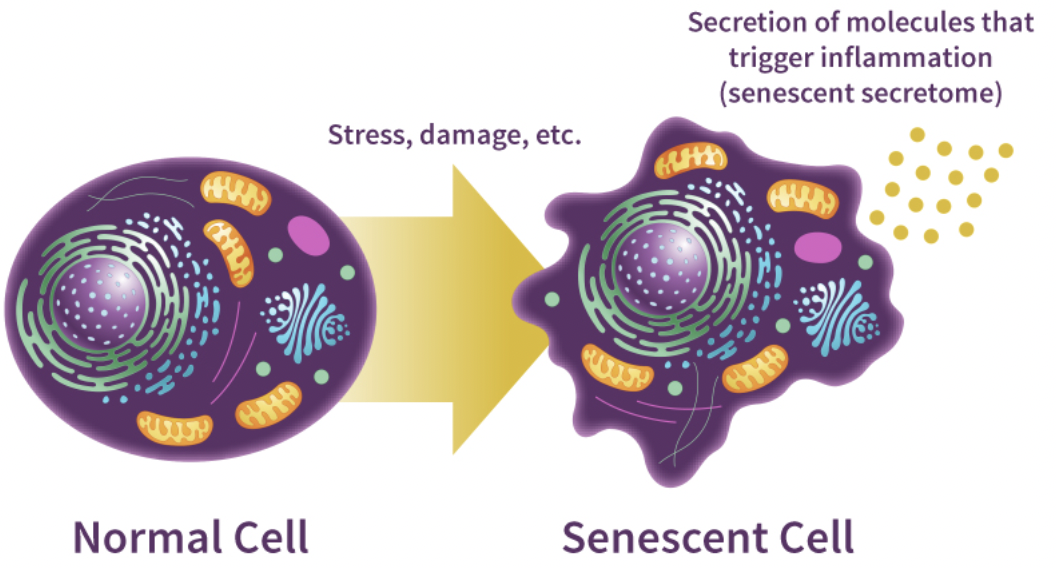 Cellular Senescence:
Senescent cells are cells that have stopped dividing and entered a state of "senescence." While senescence is a natural process that helps prevent the growth of damaged cells, an accumulation of senescent cells over time can lead to chronic inflammation, tissue damage, and an increased risk of age-related diseases.
Research has shown that senescent cells can be cleared from the body through a process called "senolysis," which can help reduce inflammation and improve tissue function.
✅ Several studies have also shown that compounds like Resveratrol and Curcumin may help promote senolysis and clear senescent cells.
Mitochondrial Dysfunction:
Mitochondria are organelles that generate energy for the cell through a process called cellular respiration. As we age, mitochondrial function can decline, leading to decreased energy production and increased production of damaging free radicals.
Mitochondrial dysfunction has been implicated in a wide range of age-related diseases, including neurodegenerative diseases like Alzheimer's and Parkinson's, as well as cardiovascular disease, diabetes, and cancer.
✅ Research has shown that Liposomal Glutathione can help improve mitochondrial function and reduce oxidative stress by detoxing and clearing damaged cells from the body while improving cellular health.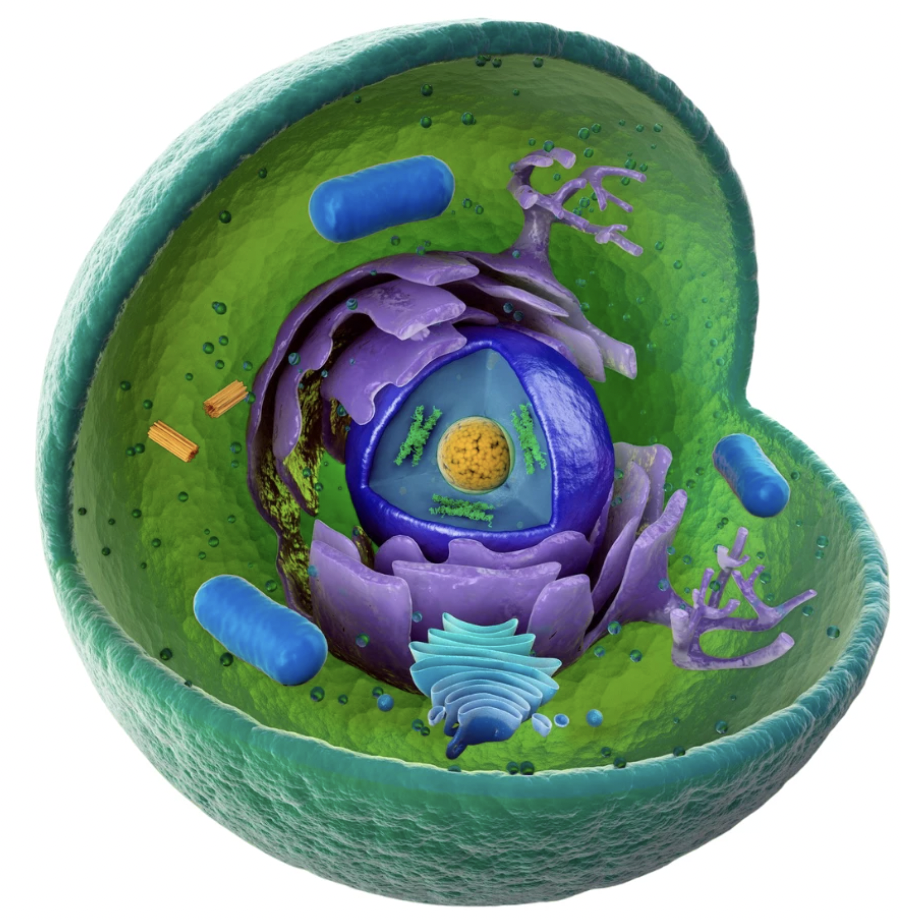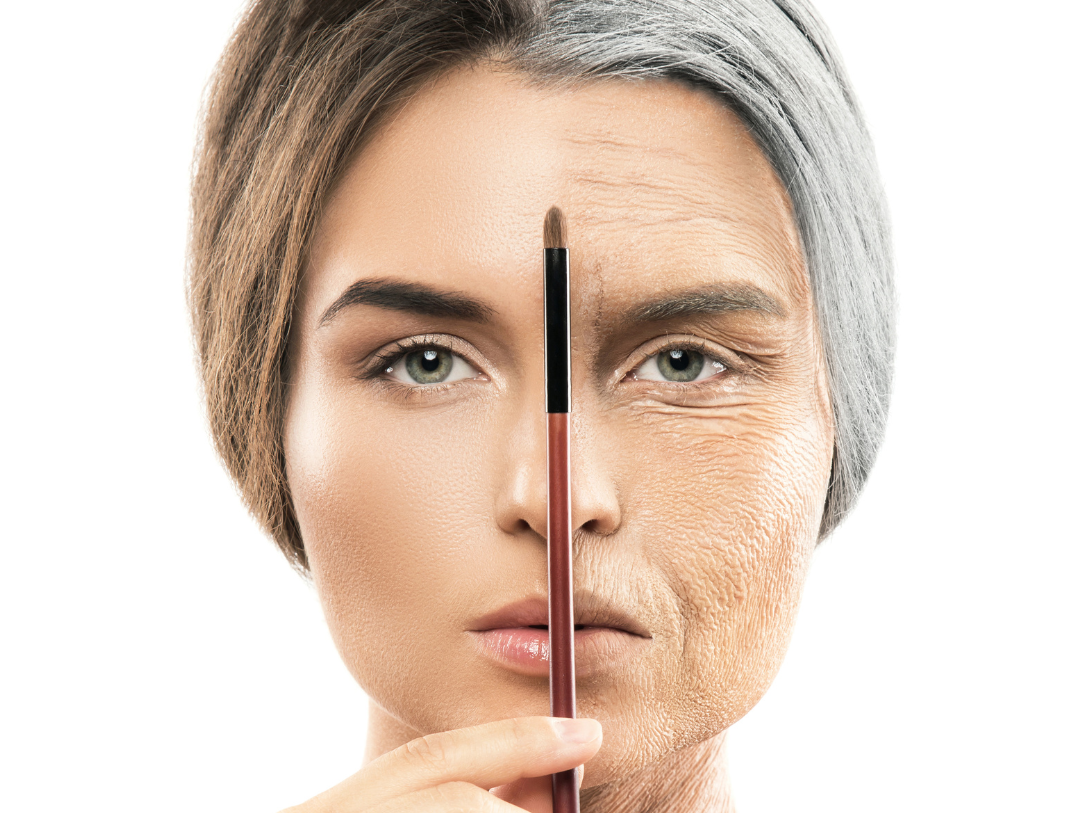 Oxidative Stress:
Oxidative stress occurs when there is an imbalance between free radicals and antioxidants in the body. Free radicals are highly reactive molecules that can damage cells and accelerate aging, while antioxidants help neutralize these free radicals and protect against damage.
As we age, our cells become less able to neutralize free radicals, leading to increased oxidative stress causing premature aging and an increased risk of age-related diseases.
✅ Research shows that supplementing with antioxidants like Liposomal vitamin C and Liposomal Glutathione can help neutralize free radicals and protect against oxidative stress.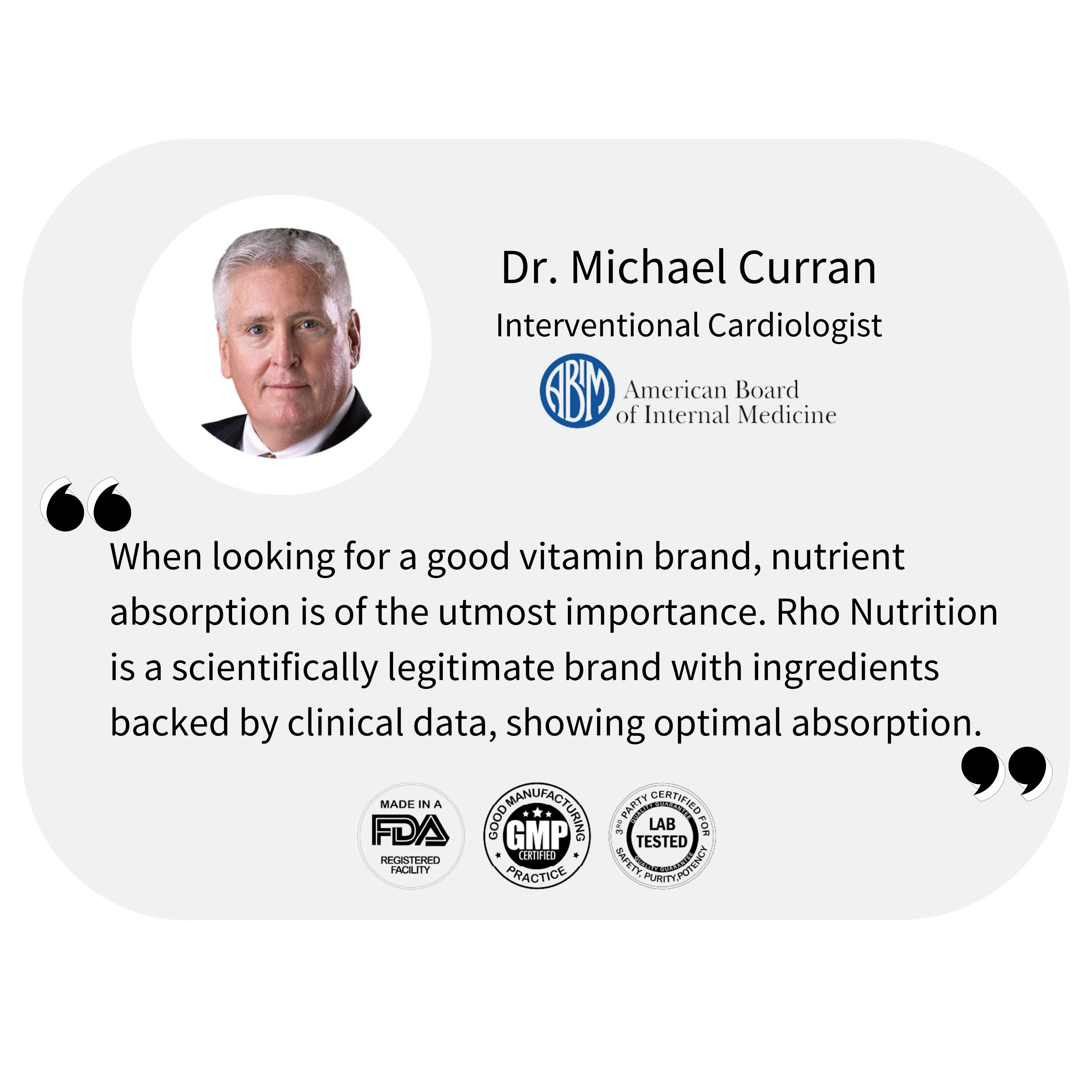 The Rho Difference
Rho's ability to deliver clinical benefits is the result of the scientific expertise of PhD Chemists who sought to harness the remarkable anti-aging properties of some of the most potent antioxidants. Unfortunately many of these antioxidants such as Glutathione, Resveratrol, Curcumin and Vitamin C have long been hindered by poor gut absorption and limited bioavailability.
Our team of specialists has tackled this bioavailability issue head-on by developing an innovative Liposomal technology that shields the vitamins and nutrients within protective lipid spheres called liposomes. This clinical delivery system has resulted in an absorption rate that is up to 1000% higher than that of traditional forms, thus maximizing the health benefits for you.
Science Behind Our 1000% Increase In Absorption
Fast FREE Shipping
Free shipping to all US customers! That's right... we believe shipping should be free, fast and hassle free so you can get started on your health goals ASAP!
60-Day Money Back Guarantee
If you're not 100% satisfied, email us at support@rhonutrition.com within 60 days of your purchase and we'll refund you no questions asked.
24/7 Customer Support
Our friendly customer service team is available to answer any questions 24/7 by emailing support@rhonutrition.com or calling us at (754) 231-3542.
Frequently Asked Questions
Rewind Your Biological Age Starting Today!